Water is the universal solvent, and it has the capability of dissolving just about anything. Because of this unique property, water can easily become contaminated.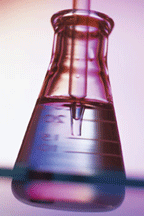 Serious contaminates such as Lead and E. Coli Bacteria may be toxins affecting your family's health. Listed below are four major testing categories that can be examined when doing a water test:
Inorganic--Minerals and physical properties

Organic--Petroleum products, gasoline,
fuel oil, and solvents

Microbiology--Coliform and other bacteria

Radiology--Radon gas Test Options

A Comprehensive Test includes all four testing categories: inorganic, organic, microbiology, and radon. This test is good place to start. It is a powerful tool in detecting contaminants commonly found in surface and deep well waters. OxBow does not include water test services, but I do recommend testing before buying your new home. For more information you should contact your city water company or your county water district. If you are suspicious of pesticides or herbicides, you need to let them know so they can be alert for it in your test.

View more episodes at NACHI.TV


I adhere to the NACHI Standards of Practice
and the NACHI Code of Ethics.

NACHI Standards of Practice

Proudly Serving the Following Counties:
Ada, Adams, Boise, Canyon, Gem, Payette,
Valley, Washington and Malheur
Oxbow Home Inspections • PO Box 2144 Eagle, ID 83616• 208.573.5300
Troy Farmer: Owner/Inspector • E-Mail: info@troyfarmer.com
© 2007- 2010 Oxbow Home Inspections and Radon Testing, LLC